B2B Sales & Marketing Professionals
Top Producers – Executives – Regional Managers – and Proven Sales & Marketing Talent in the Florida Region!
B2BSalesPros is Florida's leading recruiting resource for proven Sales & Marketing talent! All inquiries are very discreet. We will never post or advertise your recruiting needs without your permission. And our Candidates know their resume will not be submitted or shared without their permission!
Discover the BEST Sales & Sales management Talent in the Florida Region!
B2BSalesPros was founded in 2001 to set the standard for hiring the best, proven sales & sales management talent in the business-to-business specialties below.
We are committed to excellent service for both our employers and career seekers!
Medical
Bio-Technology
Pharmaceutical
Manufacturing
Information Technology
Telecommunications
Business Services
B2B SALES & SALES MANAGEMENT PROFESSIONALS
B2BSalesPros is your leading resource in the Florida Region for Business to Business Sales & Sales Management Talent!
We are Jacksonville-based with 35+ years of proven, successful sales & sales management recruiting expertise!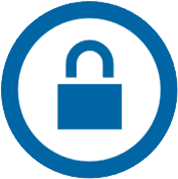 Your Privacy Is Important
THE COMPANY
Discreet Inquiries-Your recruiting Initiative is NEVER advertised, without your permission.
THE COMPANY
Sales & Sales Management Recruiting
Sales Team Building for Start-up
State-of-the Art Sales Profiling/Assessment Tools

TOP PRODUCERS
Improve your share of the market with the BEST, proven business-to-business sales & sales management talent!

TOP PRODUCERS
We have proven recruiting techniques that ensure success for both parties, YOU and your sales professional!

REFERENCES
THE CANDIDATE
We never submit your resume or allow access to your resume without your permission!
THE CANDIDATE
We commit to your career interests & ensure your new career path positions you for short-term & long-term success!

Penny Justice and the B2BSalesPros.com team, I want to thank you personally for your commitment to helping me build a great business-to-business sales team in the North Florida region. Before it was a struggle identifying quality sales candidates and now, through our partnership, we meet the Verizon Wireless standard of excellence!
Without hesitation, I would recommend you to any organization that needs to develop a strong and effective sales team! "You're the Best!"
Colin B. Denney
District Business Sales Manager
Verizon Wireless
I have had the pleasure of knowing Penny Justice since 1973. It was at that time Penny trained me into the staffing industry. She must have done a great job since I am CEO of the King Companies, a division of the Wackenhut Corporation. I have total responsibility for a $192,000,000. operation. Penny is one of the best recruiters I know. She is dedicated, loyal and honest. She has a keen sense of knowing what a client wants, even when the client doesn't.
It is my pleasure to recommend Penny to you.
Paula E. Whipple
President and CEO
The King Companies